RESULTS
Diables Noirs Triumph 2-0, Advance in CAF Confederation Cup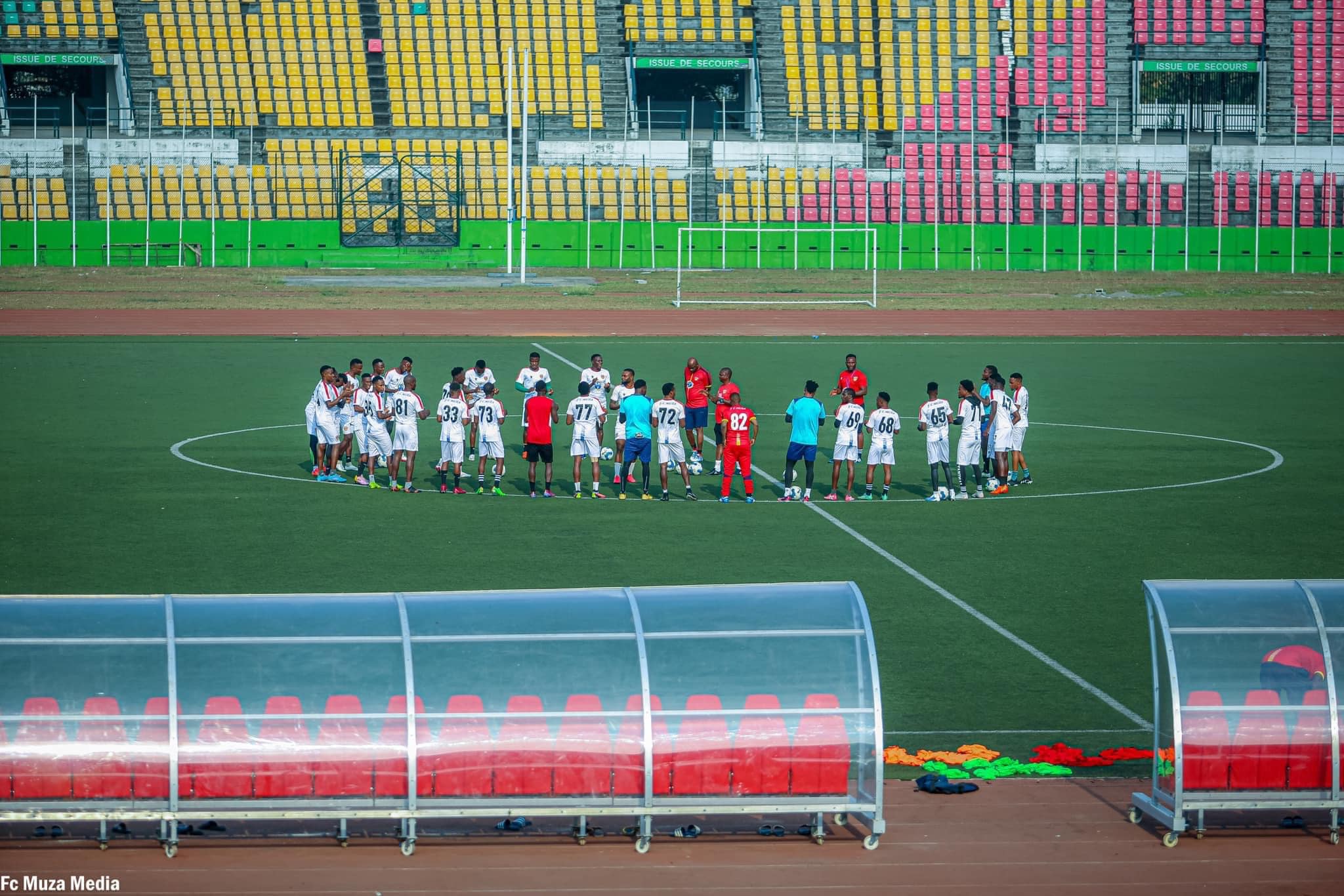 Diables Noirs Triumph 2-0, Advance in CAF Confederation Cup
In the thrilling second leg of the CAF Confederation Cup's second round, Diables Noirs showcased their formidable prowess on the pitch as they secured a decisive 2-0 victory against FC MUZA.
The match's pivotal moments unfolded in the latter stages, with Jean Opimbat's skillful strike finding the back of the net in the 69th minute.
This electrifying goal not only sent the home crowd into a frenzy but also solidified Diables Noirs' dominance in the tie.
The team's relentless attacking strategy paid off once more in the 87th minute when Gloire Onguele displayed impeccable finesse to double the lead.
The stadium erupted in celebration, echoing the thunderous support of fans who had witnessed their team's journey to the next stage of the tournament.
With an aggregate score of 4-1, the conclusion of this fixture signaled the unfortunate end of FC MUZA's campaign in the 2023/24 CAF Confederation Cup.
The squad had displayed remarkable determination throughout their journey, but the formidable Diables Noirs proved to be an insurmountable obstacle.
FC MUZA's exit from the competition serves as a testament to the fierce competition that characterizes the CAF Confederation Cup, where the margin for error is slim, and success is hard-earned.
Though their journey in this edition of the tournament has come to a close, FC MUZA's players and fans can take pride in their spirited efforts and look forward to future opportunities to shine on the continental stage.