News
Despite Getting No Win, Barbra Banda made history For Zambia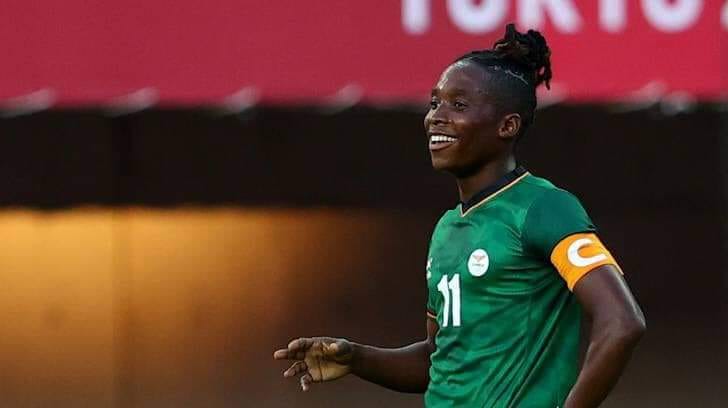 Despite Getting No Win, Barbra Banda made history For Zambia
There were nearly two big upsets Saturday in women's soccer, as Zambia gave China everything it could handle in a thrilling eight-goal draw while Canada escaped a Chilean challenge.
It's Barbra Banda's Olympics, as the 21-year-old Zambian picked up her second hat trick in as many matches and this one, quite unlike the three-goal showing in a 10-3 loss to Netherlands, produced a point for Zambia.
China's now conceded an alarming nine goals through two matches and will need to surprise a strong Netherlands side to have any hope of the knockout rounds.
The favored Chinese took an expected lead after six minutes but that was the end of the standard fare in what would become a five-goal first half.
Rachel Kundananji knotted the score at 1-1 at the hour mark before VAR took a goal off the board two minutes later. Then it was two goals in two minutes for China, Shanshan Wang twice setting up Shuang Wang before Banda got her first just before halftime from the penalty spot.
Banda picked up where she left off after the break, making it 3-3 in the 47th minute. A penalty was then taken away by VAR before Banda completed her hat trick in the 69th.
VAR then awarded a penalty to China, and Wang completed her hat trick with seven minutes left in the 90.
China hit the frame and then found itself down a player when Banda got beyond the backline and was dragged down by Li Qingtong.
Would Zambia reestablish a lead with the game's ninth goal? No, but not for lack of effort.
📊 Barbra Banda has now equalled the record for the most goals scored at a single Olympics tournament [6] 📊 Barbra Banda has also equalled the record for the most hatricks scored in Olympics history [2] 📊Barbara Banda has also become Africa's all time top scorer at the Olympics with 6 goals.
Barbra Banda is already an Olympics Legend! A Zambian and African Legend!