News
COSAFA Women's CL Qualifiers Draw, Green Buffaloes Drawn in Group B
COSAFA Women's CL Qualifiers Draw, Green Buffaloes Drawn in Group B
On Thursday, July 29, 2021, the draw for the COSAFA qualifying tournament of TotalEnergies CAF Women's Champions League was held in Johannesburg.
The ceremony was led by the COSAFA Secretary General, Sue Destombes with the participation of coaches from committed clubs.
Seven countries are participating in this first edition of the interclub qualifiers.
Group A includes Mamelodi Sundowns (South Africa), Lesotho Defense Force (Lesotho), Double Action Ladies (Botswana) and Wanderers LFC (Eswatini). As for Group B, it is made up of three clubs, namely Green Buffaloes Women (Zambia), Black Rhinos (Zimbabwe) and Tura Magic FC (Namibia).
COSAFA hopes that this first edition will motivate the participation of other countries in the zone, including Angola, Mali, Seychelles, Comoros, Mozambique, Mauritius, and Madagascar who did not send representatives.
"This is momentous because it is something that COSAFA had on its radar for a while", said Sue Destombes before adding "but it is a fabulous initiative by CAF to have implemented a Women's Champions League competition and to do the qualifiers at the zones' level."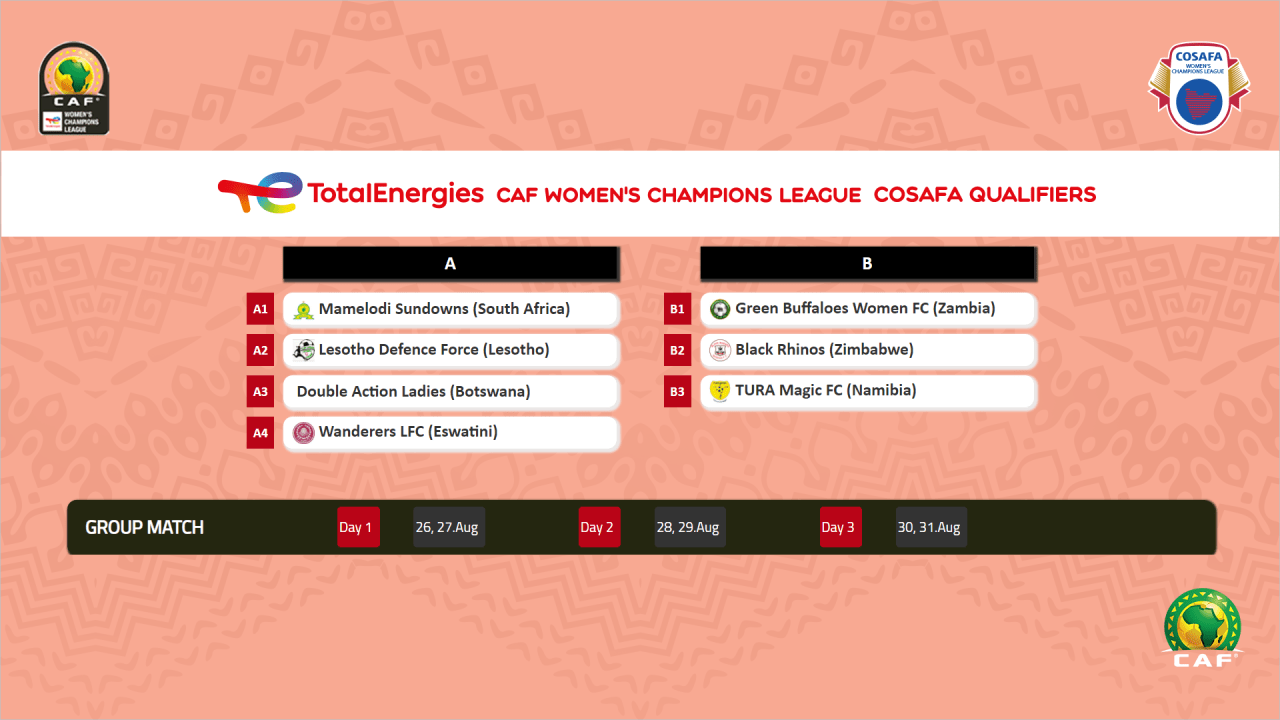 The COSAFA tournament will take place from August 26 to September 4, 2021 in South Africa.