News
COSAFA Introduces VAR at COSAFA Women's Championship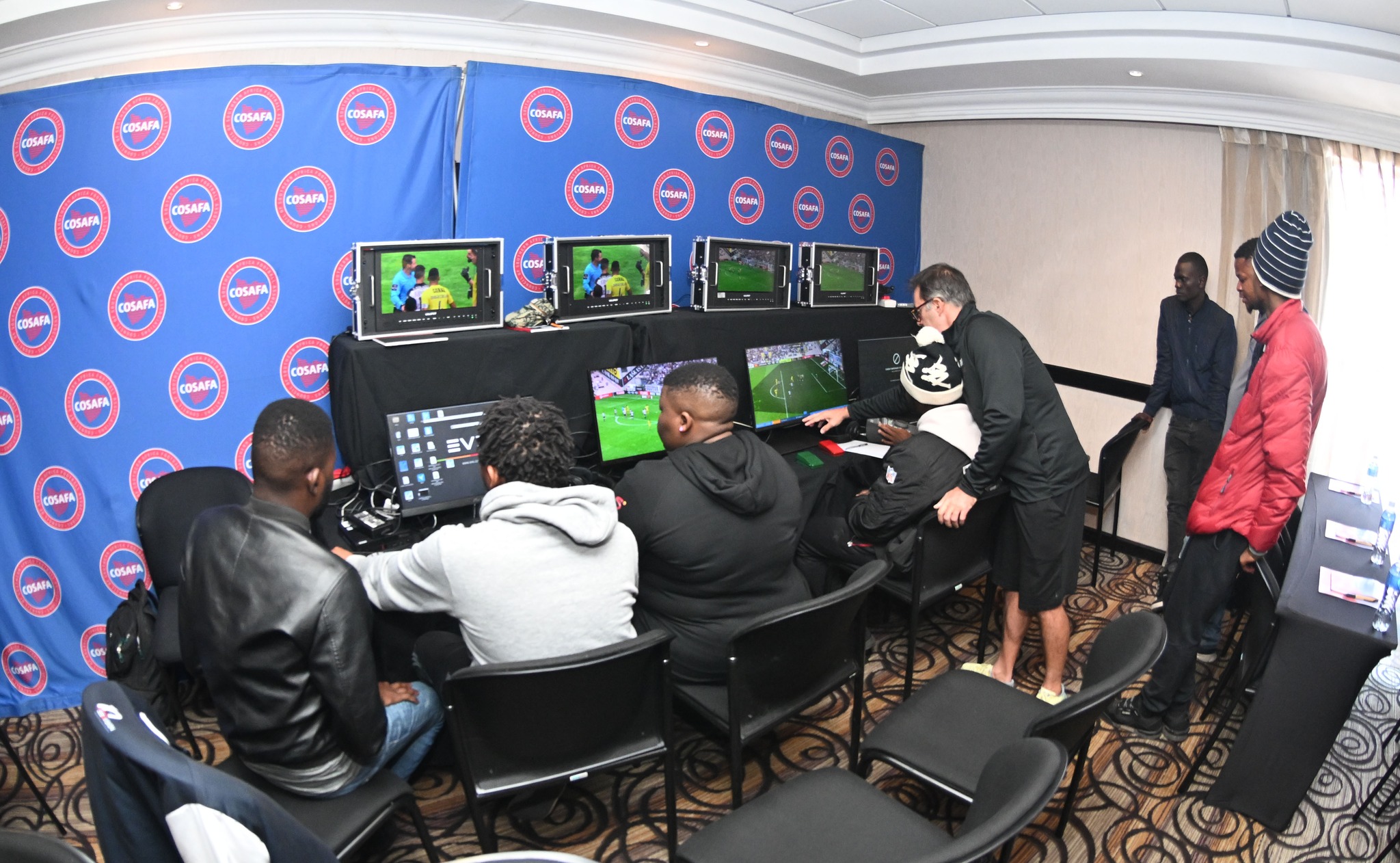 COSAFA Introduces VAR at HOLLYWOODBETS COSAFA Women's Championship
In a significant development, the Video Assistant Referee (VAR) system will make its debut in COSAFA competitions, starting with the HOLLYWOODBETS COSAFA Women's Championship scheduled to take place in Gauteng from October 4 to 15.
COSAFA, the Council of Southern Africa Football Associations, is set to introduce VAR at the semi-final stage of the tournament, with plans in place to incorporate this technology in all future COSAFA competitions.
Felix Tangawarima, the COSAFA Referees Manager, expressed his enthusiasm for this milestone. He revealed that VAR officials in the region have already undergone training and registration. To be licensed, referees must complete 25 hours of VAR training.
The VAR training program includes both practical and theoretical components, supervised by project leader and FIFA representative Mike van der Roest. Participants, including Zambian referee Diana Chikotesha, are preparing for the use of VAR during the tournament.
Tangawarima explained that while VAR will be officially implemented during the semi-finals, third-place play-off, and final matches, referees will practice using it "offline" during the tournament to gain experience and familiarity with the system.
COSAFA's decision to embrace VAR aligns with international football trends and standards. Tangawarima emphasized the importance of preparing regional referees for VAR usage, as CAF (Confederation of African Football) and FIFA are increasingly requiring licensed officials.
By adopting VAR, COSAFA aims to ensure its referees are on par with their peers across the continent and ready for a potential future where VAR becomes a standard feature in the game. This initiative has received support from FIFA, CAF, and the COSAFA executive and secretariat.
With this introduction of VAR, COSAFA is among the early adopters in Africa, joining some North African countries that have already incorporated VAR into their football competitions. The move underscores the region's commitment to embracing technology and evolving with the changing landscape of football officiating.