News
COSAFA CUP: Zimbabwe Gets One Point with Malawi, Senegal beat Mozambique Friday Results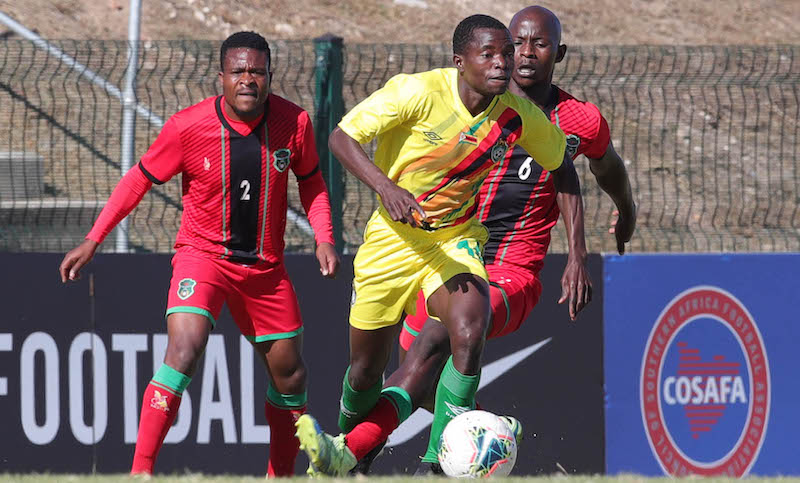 COSAFA CUP: Zimbabwe Gets One Point with Malawi, Senegal beat Mozambique
Zimbabwe gets one point draw with Malawi on Friday in a thrilling Group B clash at the 2021 COSAFA Cup that is being played in Nelson Mandela Bay.
The six-times champions rescued what could be a vital point, before west African guest nation Senegal edged Mozambique 1-0 in the later match in the pool.
Malawi will be frustrated after they let a two-goal lead slip in the 2-2 draw with a new-look Zimbabwe, who stormed back in the second half to claim a point.
It is the second stalemate in a row for The Warriors in Group B, while this was the first game for Malawi in the 2021 competition.
FRIDAY'S RESULTS
Group B
Malawi 2 (Muyaba 27', Kuwali 50') Zimbabwe 2 (Sarupinda 62', Musaka 78')
Senegal 1 (Djitte 63') Mozambique 0
SATURDAY'S FIXTURES
Group A
Botswana vs Lesotho (KO 12h00; 10h00 GMT)
Eswatini vs Zambia (KO 15h00; 13h00 GMT)
GROUP STANDINGS
GROUP A P W D L GF GA GD PTS
South Africa 2 2 0 0 2 0 2 6
Eswatini 2 1 0 1 3 2 1 3
Lesotho 2 1 0 1 3 4 -1 3
Zambia 1 0 0 1 1 2 -1 0
Botswana 1 0 0 1 0 1 -1 0

GROUP B P W D L GF GA GD PTS
Namibia 1 1 0 0 2 1 1 3
Senegal 2 1 0 1 2 2 0 3
Zimbabwe 2 0 2 0 2 2 0 2
Malawi 1 0 1 0 2 2 0 1
Mozambique 2 0 1 1 0 1 -1 1
TOURNAMENT STATS
Matches Played: 8
Goals scored: 17
Biggest victory: Eswatini 3 Lesotho 1 (Group A, July 6)
Most goals in a game: 4 – Eswatini 3 Lesotho 1 (Group A, July 6); Malawi 2 Zimbabwe 2 (Group B, July 9)