News
Copper Queens Midfielder Kundananji Said Positives after Olympic Ejection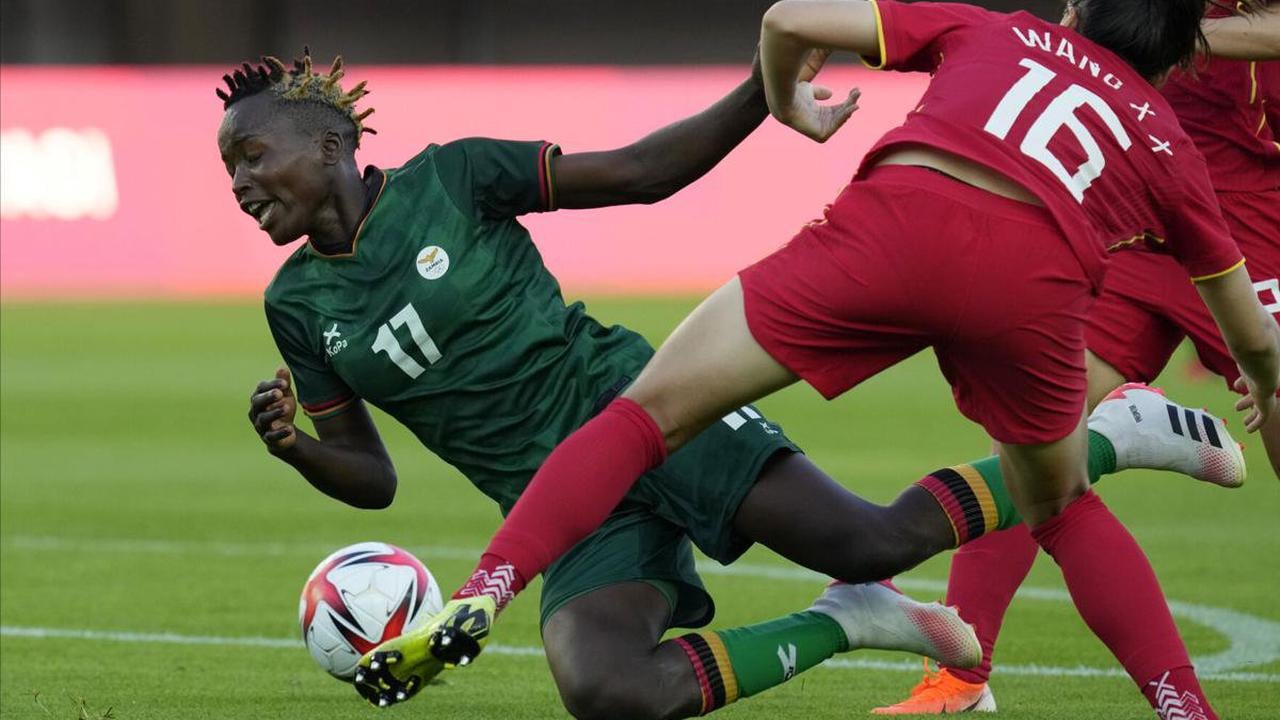 Copper Queens Midfielder Kundananji Said Positives after Olympic Ejection
Copper Queens midfielder Rachael Kundananji kept her positive mind in the aftermath of the team's spiritedly fought 1-0 loss to Brazil to bow out of the Tokyo 2020 Olympic Games.
Despite the first-round ejection, the Copper Queens won many hearts in the three games they played at the tournament in which they lost 10-3 to Netherlands before drawing 4-4 with China."
We gained experience. As you can see, we were playing against experienced players, the teams we played against have been together for so many years and they have played at big tournaments," the Kazakhstan based midfielder said.
"It is a great achievement for us. We have improved in defending, attack and (have been) working together as a team.
"Kundananji, who was on the scoresheet in the game against China, said she believes that the Copper Queens will now be a force to reckon with in major tournaments on the African continent.
"We just want to go to the AWCON and come back with a cup, we have to show them that we are best.
We are not losers; we were here (at the Olympics) because we were champions," she said.
Asked on whether the Copper Queens would return to the Olympics, Kundananji was very optimistic and said the future of the national team looked good.
"Why not? As you can see, we are all young, we are going to qualify to the next Olympics," said the 21-year-old, who said the team had learned the need to work on defending as a team in order to win games.
The Copper Queens were the only flag carriers for Africa and were making their debut appearance among the elite of the global game.
They joined Nigeria, Cameroon, South Africa and Zimbabwe as the only African countries to have qualified to the Olympics.