News
Copper Queens Face Angola in WAFCON Qualifier Showdown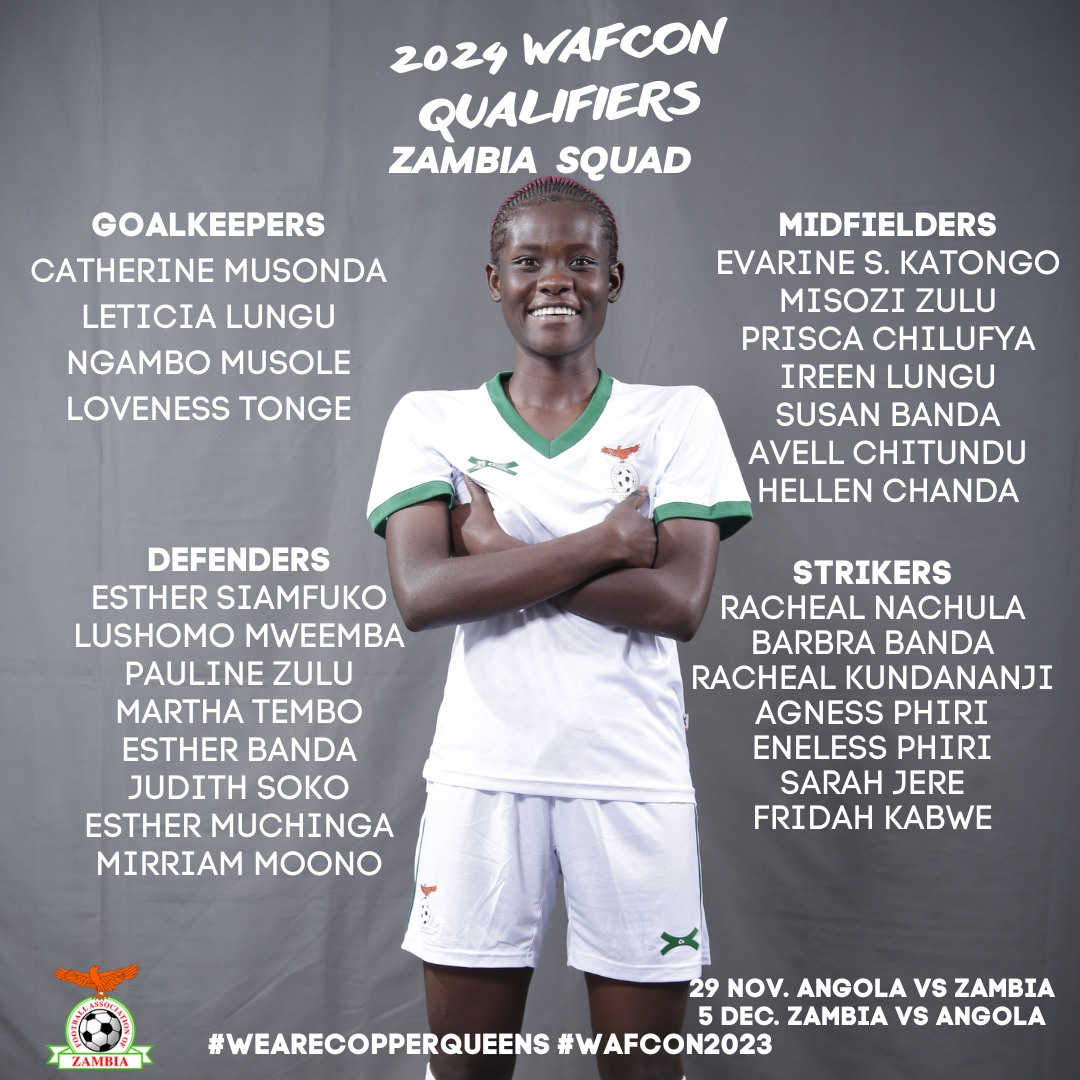 Copper Queens Face Angola in WAFCON Qualifier Showdown
In the eagerly anticipated second round of the Women's Africa Cup of Nations (WAFCON) Qualifiers, the Copper Queens Squad is gearing up to showcase their prowess on the field as they face off against Angola.
This pivotal match marks a crucial stage in the journey toward securing a spot in the prestigious tournament, where teams from across the continent compete for glory.
The anticipation surrounding this encounter is palpable, with fans eagerly awaiting the opportunity to witness the skill and determination of the Copper Queens as they strive to make their mark in the realm of women's football.
The clash against Angola not only serves as a testament to the competitive spirit within the WAFCON Qualifiers but also highlights the dedication and hard work of the Copper Queens Squad.
As they step onto the pitch, each player embodies the collective effort and commitment that has brought them to this decisive moment.
With the hopes and aspirations of their nation behind them, the squad is poised to navigate the challenges posed by the formidable Angolan team, aiming to secure a victory that will propel them closer to the ultimate goal of participating in the Women's Africa Cup of Nations