News
Chipolopolo Squad Set for Thrilling Friendlies vs. Egypt and Uganda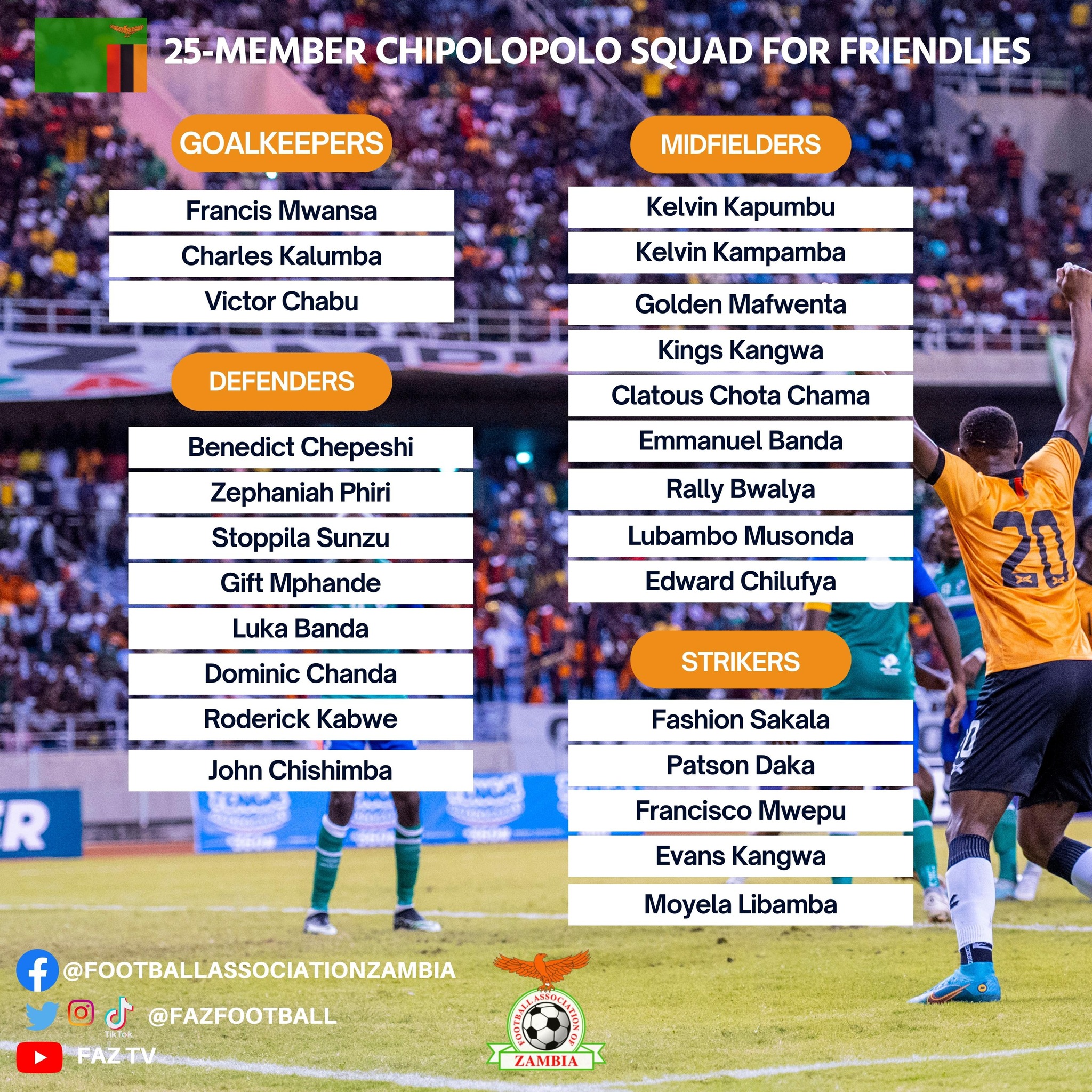 Chipolopolo Squad Set for Thrilling Friendlies vs. Egypt and Uganda
We are excited to introduce the formidable Chipolopolo Squad set to take the field in two thrilling friendlies against Egypt and Uganda on October 12th and 17th, respectively.
These matches promise to be a true test of our team's prowess and a showcase of Zambian football excellence. With the nation's hopes riding high, the anticipation is palpable as our players prepare to represent our colors with pride and determination.
The Chipolopolo Squad is a harmonious blend of seasoned veterans and rising stars, all united by their unwavering commitment to the sport and their country.
Under the astute leadership of our coach, they have honed their skills and tactical prowess, and their unwavering dedication is a testament to the #WeAreChipolopolo spirit.
As we gear up for these challenging fixtures, let us stand shoulder to shoulder with our squad, showing them the unwavering support they deserve.
These matches are more than just games; they are a celebration of our nation's football heritage, a chance for our players to shine on the international stage, and an opportunity for us all to come together as one proud nation.
So mark your calendars, wear your green and orange with pride, and let the cheers of Zambia echo in the stadiums as we witness our Chipolopolo Squad rise to the occasion. Together, we are Chipolopolo, and together, we are unstoppable!