News
Chipolopolo Boys Touch Down in Moroni, Ready for Crucial Africa Cup of Nations Qualifier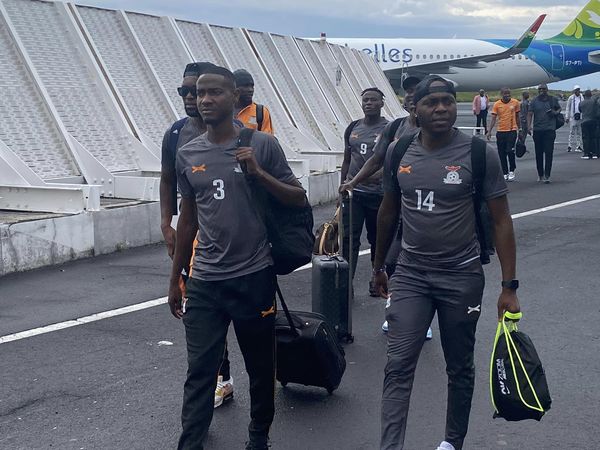 Chipolopolo Boys Touch Down in Moroni, Ready for Crucial Africa Cup of Nations Qualifier
The arrival of the Chipolopolo boys in Moroni has generated palpable excitement among football enthusiasts in Zambia. The nation eagerly anticipates the crucial Africa Cup of Nations qualifier against Comoros, a match that carries significant implications for Zambia's journey to the prestigious tournament.
The team's arrival marks the culmination of rigorous preparations and training under the guidance of Coach Avram Grant, instilling confidence and determination in the players as they set foot on Comorian soil.
Supporters from across the nation are rallying behind the Chipolopolo, their unwavering support a testament to the strong bond between the team and the Zambian people.
As the players settle into their base at the Golden Tulip hotel, the focus now shifts to fine-tuning their strategies and game plans.
Coach Avram Grant and his coaching staff will be meticulously analyzing their opponents, aiming to exploit any weaknesses while maximizing the strengths of the Chipolopolo squad.
The dedicated commitment and unity within the team are evident, serving as a source of inspiration for both the players and the fans. With the continent's premier football event on the horizon, the Chipolopolo boys stand ready to give their all, representing their country with pride and passion, and aiming for a triumphant journey on the road to the Africa Cup of Nation.