HOME
Chikondi Sports Youth Arise Foundation and OYDC Join Forces to Drive Social Change Through Sports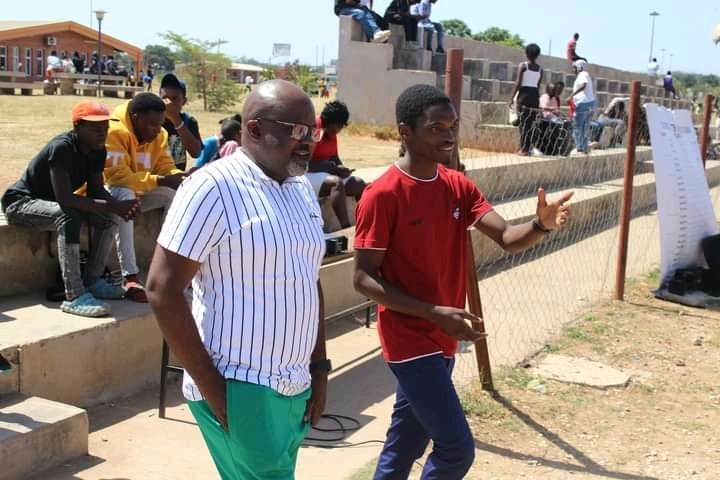 Chikondi Sports Youth Arise Foundation and OYDC Join Forces to Drive Social Change Through Sports
In a remarkable partnership aimed at promoting social change through sports, Chikondi Sports Youth Arise Foundation, a non-governmental organization (NGO) based in Livingstone, Southern Province, has joined forces with OYDC (Olympic Youth Development Centre) in Zambia. This collaboration signifies a shared commitment to harnessing the power of sports to drive positive transformation within various communities across the nation.
Joseph Daka, the founder of Chikondi Sports Youth Arise Foundation, emphasized the crucial role that introducing children to sports can play in combatting issues such as alcohol and substance abuse. By engaging young individuals in sports, the foundation aims to provide an alternative and constructive outlet, fostering discipline, teamwork, and a sense of purpose.
Frederick Chitangala, the Chief Executive Officer of OYDC Zambia, underlined the significance of this partnership in identifying and nurturing talent, while also emphasizing its integral role in raising awareness, promoting recreation, and encouraging healthy living through sports. The Kids Sports for All event, held at the OYDC Zambia Sports Development Center in Lusaka, marked the launch of this collaborative effort.
The Kids Sports for All event had a core mission of introducing boys and girls to a variety of sports activities. The event witnessed active participation from parents and delegates who rallied in support of children's engagement in sports. Joseph Daka urged parents to register their children with Chikondi Sports Youth Arise Academy through OYDC, enabling them to access opportunities in sports and personal development.
Frederick Chitangala, CEO of OYDC Zambia, expressed optimism that the academy would bridge gaps in sports development. He emphasized the importance of focusing on transforming and mobilizing school sporting championships throughout the country. The aim is to provide an inclusive, diverse, and safe platform for youth to realize their potential through sports, ultimately nurturing a love for sports and a commitment to personal growth.
Rhoda Njobvu, the Zambia Women's 200m Champion, along with a dedicated parent, shared their enthusiasm for children pursuing their dreams through sports. They highlighted that early exposure to athletics and sports not only provides a valuable channel for communication and motivation but also paves the way for a promising future. The presence of leaders like Joseph, who can inspire and mentor young athletes, was noted as essential for the success of such initiatives. The participation of talented young athletes signals a bright future, and the continued support of parents is greatly appreciated in driving this mission of social change through sports.