HIGHLIGHTS
WATCH Highlights: Chelsea and Liverpool |Premier League 2023/24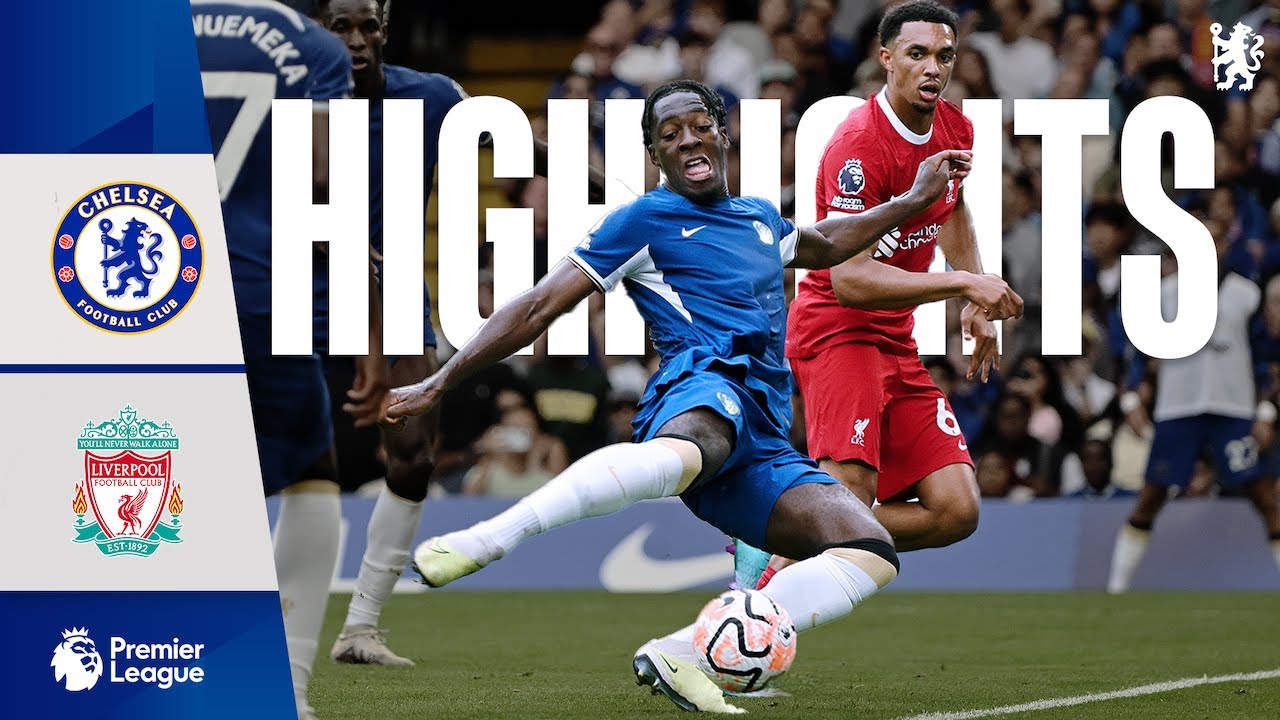 WATCH Highlights: Chelsea and Liverpool |Premier League 2023/24
A riveting clash between Chelsea and Liverpool unfolded in the Premier League opener, resulting in a pulsating 1-1 draw that showcased the competitive spirit of both teams. Mauricio Pochettino, the new coach of Chelsea, witnessed his revamped squad demonstrate resilience and determination against their formidable opponents.
In a face-off between two teams aiming to redeem themselves from last season's disappointments, the match delivered an exhilarating blend of skill, speed, and intensity. Luis Diaz struck first for Liverpool, capitalizing on a precise pass from Mohamed Salah in the 18th minute. With lightning-fast speed, Diaz managed to stretch his boot to guide the ball into the net, stunning Chelsea's defense and putting Pochettino's debut in jeopardy.
Liverpool's domination seemed to continue as they found the net again, with Salah seemingly doubling their lead. However, the celebrations were short-lived as the linesman's flag signaled that Salah had been offside, disallowing the goal and leaving Chelsea with a sigh of relief.
Undeterred, Chelsea showed their fighting spirit, with Axel Disasi stealing the spotlight as he marked his debut with a crucial equalizer. The new defensive addition showcased his prowess in the 27th minute, capitalizing on a well-orchestrated play to bring Chelsea back into contention.
The match was a testament to the tactical prowess of both Pochettino and Liverpool's coaching staff. The speed and precision displayed by both teams demonstrated their unwavering determination to secure a strong start to the season.
With the score locked at 1-1, the intensity continued to escalate as both sides sought a decisive breakthrough. The electric atmosphere was a reminder of the unpredictable nature of football, keeping fans on the edge of their seats until the final whistle.
As the final result suggests, the clash between Chelsea and Liverpool showcased the captivating essence of Premier League football – a perfect start to a season filled with promise, passion, and intense competition.