HOME
Chelsea 2-0 Fulham | Extended Highlights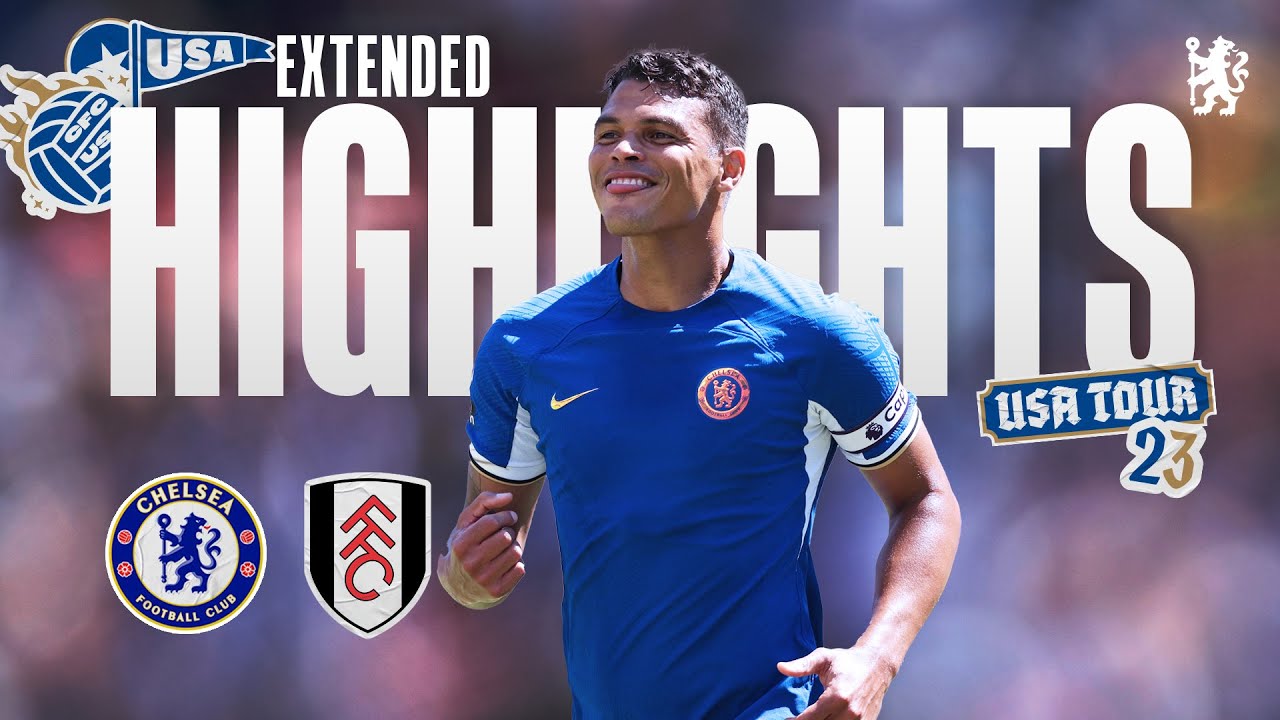 Chelsea FC emerged victorious in a thrilling encounter against Fulham, securing a 2-0 win to claim the 2023 Premier League Summer Series title at the iconic FedexField in Maryland.
The Blues displayed their class and dominance from the start, taking control of the match with their attacking prowess. The first goal came in the 21st minute, courtesy of their talented midfielder, Silva, who showcased his brilliant skills by slotting the ball past the Fulham goalkeeper, setting the tone for an intense battle.
Fulham fought back valiantly, looking to get back into the game, but Chelsea's defensive resilience proved too strong for them to break through. The Blues continued to press forward, creating numerous goal-scoring opportunities and keeping the Fulham defense under constant pressure.
In the 41st minute, the relentless Chelsea attack paid off once again when Nkunku found the back of the net with a clinical finish, doubling the lead and adding to the joyous atmosphere among Chelsea fans in the stadium.
Despite their best efforts, Fulham couldn't find a breakthrough, with Chelsea's defense staying firm and organized throughout the game. The 2-0 scoreline stood as the final whistle blew, crowning Chelsea as the champions of the 2023 Premier League Summer Series.
The Chelsea FC players and coaching staff were jubilant as they lifted the trophy in front of their adoring fans, celebrating their successful pre-season campaign in the United States. This victory bodes well for the Blues' upcoming Premier League season, with their attacking prowess and solid defense evident in their performance against Fulham.
The FedexField witnessed an entertaining display of football, with both teams showcasing their abilities in this pre-season friendly tournament. Chelsea's win not only highlights their ambitions for the upcoming season but also indicates the strength and depth of their squad, setting them up as strong contenders for major silverware in the 2023/2024 season.
As the Premier League Summer Series concludes, fans around the world eagerly await the start of the Premier League season, where these two London clubs will compete fiercely to achieve their respective ambitions. For now, Chelsea basks in the glory of their well-deserved title, giving them a boost of confidence as they head into the new season.