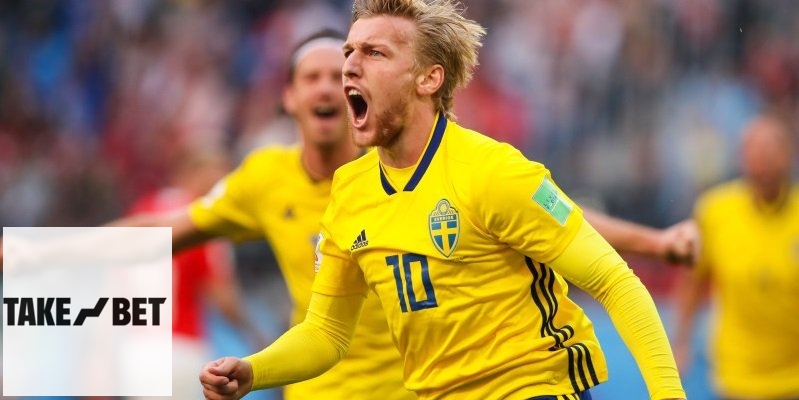 Sweden offers a lot of great football action, and if you want to enjoy some of the best, then you want to look at the Sweden Division 2 National League. This is a league that has been around officially since 1928, and now boasts 84 teams that are competing within the division two league. This is league soccer at its best, and you were going to enjoy the numerous opportunities this league offers for those who want to place a wager on a game or two.
Sweden Division 2 Season Preview
If you want to get in on the action, then learning about the league and its teams is important. Here is a little information that should help you in making a good prediction.
How is Swedish football run? What is Sweden Norra Gotaland?
Division 2 became the official second-level league of Sweden from 1928 until 1986. In 1987, it was replaced by the Division 1 league, falling to level III. It remained in that position until 2005 when it was replaced by the re-created Division 1. Since 2006, Sweden league two has now become the level IV league in the country.
The Division 2 league has 84 teams competing. The 84 clubs are broken into six divisions, including the Norrland, Norra Svealand, Södra Svealand, Norra Götaland, Östra Götaland, and the Västra Götaland. The Norra Götaland is one of the six divisions within this league.
League season begins in April and ends by October. Each club plays the other teams in their division two times, one at home, and one away.
At the end of the season, the two lowest-ranked teams within each division are relegated to Division 3, with the 12 winningest teams from the lower division moving up to Division 2. The top team in each division is moved up to Division 1, while the three lowest-ranked teams in each of the divisions of Division 1 drop down.
Top Teams in Sweden Division 2
With so many teams competing in this league, the competition is awfully steep. That means it is very difficult to pick who is the very best team in the league with such a minimal number of results of games played so far. However, two teams are off to a very fast start.
In the Västra Götaland group, Eskilsminne is a perfect 5-0-0 early in the season. They have an impressive +10 goal differential, dominating opponents by scoring 11 while only giving up one goal. The Östra Götaland has already seen clubs play 13 games, with Oesterlen FF dominating with 31 points (10-1-2). They have a +21 goal differential, scoring 30 goals while giving up nine.
Where to find betting odds for Sweden Norra Gotaland?
If you are looking to find the best betting odds, analysis, and statistics so that you can make great Sweden division to Norra Gotaland predictions, then visit some of the best betting sites in Sweden. These websites will offer you an incredible amount of information on this National League, including football statistics, scores, tips, and other information that can assist you in making the right wager.
Best of all, they are not limited to the Swedish Division 2 league, or any league in Sweden for that matter. The best betting sites in Sweden are considered the place to go to find football information from across the globe, even if you are looking for the best Betting Sites In Zambia.
If you want information on football, then find some of the best betting sites in Sweden, which are usually available in many languages, including English.
Top tips and predictions for Sweden Norra Gotaland
If you want some information that can help you to bet on your favorite team or any other club within this division, here is some important analysis to consider.
Best Defending Teams
As with talking about who is the best team in the league, it is difficult to determine who are the best defending teams with 84 clubs out there. Especially with not every team playing the same number of games. It has been impressive that Oesterlen FF has only yielded nine goals in 13 games. In the Norrland group, IFK Lulea has given up two goals in five games. Östra Götaland has seen Ariana FC yield just one tally in their first four contests. The same is true of Eskilsminne IF, who has given up one goal in five games.
Worst Defending Teams
There are several clubs that are playing a very poor brand of defense. Maybe no one has been worse than Forssa BK (Vastra Svealand) as they have given up 54 goals in six games. That is unheard of in professional soccer. Even in divisions where teams have played 13 games, no team has come close to that mark.
Best Attacking Teams
If you simply go on numbers, IK Brage and Degerfors IF (Vastra League) are putting up ridiculous numbers, as the former has 61 goals and the latter 59. This is clearly a league where defense is a suggestion more than a scheme.
However, in the Sodra Svealand, Smedby Ais has been a more aggressive club offensively. That helped them to score 14 goals through the first five games. They have yielded seven, but they are playing an up-tempo style.
Worst Attacking Teams
There are several teams that fall into this category.
How to bet on Sweden Division 2 picks?
If you are looking for the best Norra Gotaland predictions or picks on any of the games within this level of play, you want to pay attention to results from previous matches, including statistics and odds. The smartest way to bet on this league would be to choose a specific division and learn as much as you can about it. It is hard to be an expert on every one of these 84 teams, so focus on one of the National League North groups.
What are the best betting markets for Sweden Division 2
If you are looking to place a wager on football matches in Sweden, across Europe, or any place on the globe, the best betting sites in Sweden can help you to find the best markets to place your wagers.
They know how to direct you to make smart wagers and to find the right place to go in and place your wager.