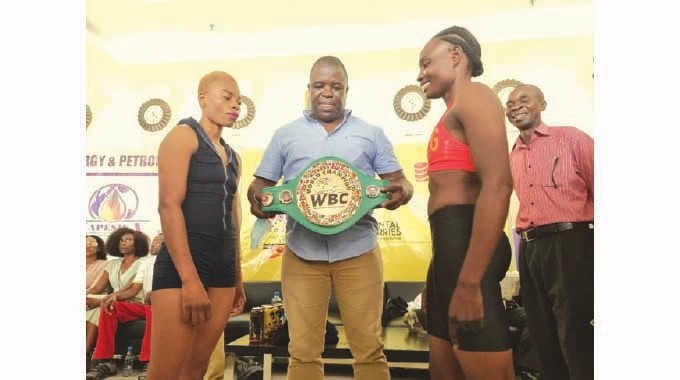 Catherine Phiri Loses WBC Title To Kudakwashe Chiwandire
Chasing Zimbabwean female boxer, Kudakwashe Chiwandire nabs WBC Title from Zambian rated female boxer Catherine Phiri.
Zambian's  witnessed how Kudakwashe Chiwandire emerged victorious when she went head to head with the former champion Catherine Phiri, in a 10 rounds knock outs.
"I will do the best that I can to take the belt home. If I fail to do that, it's either I die here or I will take the belt home. My opponent should be prepared for hell," said Chiwandire.
"She must be prepared because I have come here fully prepared simply to take this belt.
"I will hit her (Phiri) into submission. I came a long way. I have prepared for this fight for a long time and I cannot afford to let the belt slip from my grasp for I am feeling the grasp right now.
"This is a fight of my life. I have come a long way. I have tried my hand in almost everything, I have tried team sport and everything but you know things didn't work.
Watch:  Catherine Phiri Vs. Kudakwashe Chiwandire 
"This is the sport that I chose, it's my job, my profession from which I am supposed to eke out a living.
"This fight comes as a huge opportunity for me to change my life story. I know my life and my career depend on this fight. I cannot let it go. This is my chance to make my parents, my family, my fans and all Zimbabweans proud.
Congratulations to the Zimbabwean Boxer.