News
Bruce Mwape Unveils 33-Player Roster For 2023 FIFA Women's World Cup Preparations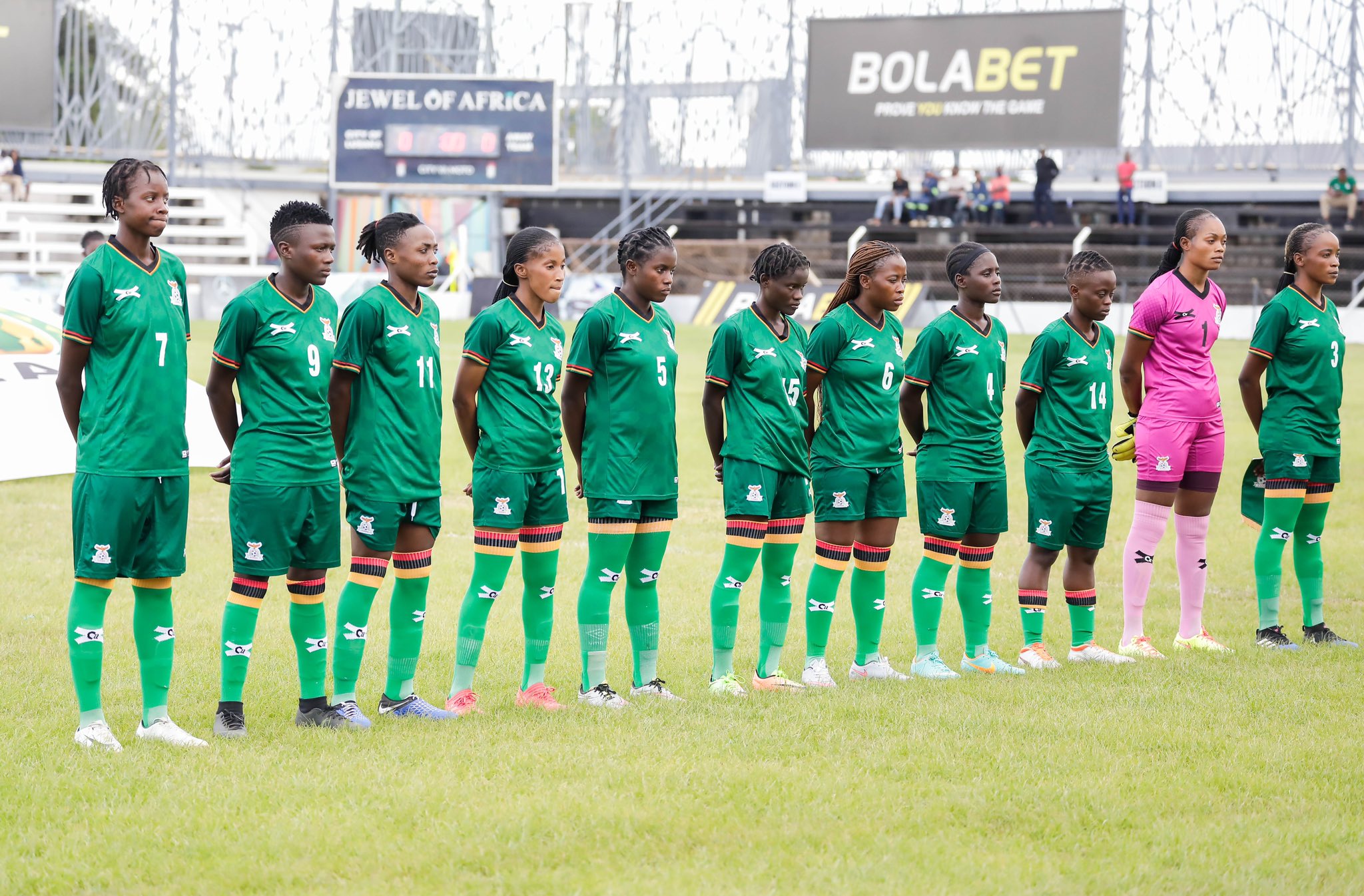 The coach of the Zambia Women's National Team, Bruce Mwape, has revealed a 33-member squad for the team's preparations for the 2023 FIFA Women's World Cup, which will be jointly hosted by Australia and New Zealand in July and August of 2023.
The squad, composed mainly of local-based players, will begin training in a camp that runs from January 22nd to 28th.
Mwape will also be keeping an eye on foreign-based players who are currently playing in Europe. The only foreign-based player included in the squad is Zaragoza CFF striker Hellen Mubanga, who returns to the team after a 15-month absence due to injury.
The camp represents an opportunity for the Copper Queens to build on the momentum generated from their two friendly matches against Colombia in November of 2022.
Peep on the roster below.
GOALKEEPERS
-Leticia Lungu (ZESCO Ndola Girls)
-Catherine Musonda (INDENI Roses)
-Eunice Sakala (Nkwazi Queens)
-Mwila Chishala Mufunte (Police Doves)
-Loveness Tonge (Prison Leopards)
DEFENDERS
-Lushomo Mweemba (Green Buffaloes)
-Agness Musesa (Green Buffaloes)
-Esther Siamfuko (Green Buffaloes)
-Pauline Zulu (Elite Ladies)
-Misozi Musonda (Elite Ladies)
-Vast Phiri (ZESCO Ndola Girls)
-Esther Banda (BUSA)
-Sandra Mushota (Nchanga Queens)
-Judith Soko (YASA)
-Jackline Nkole (INDENI Roses)
MIDFIELDERS
-Norin Betani (INDENI Roses)
-Evarine Susan Katongo (ZISD Women)
-Mary Wilombe (Red Arrows)
-Prisca Chilufya (Red Arrows)
-Susan Banda (Red Arrows)
-Mary Mambwe (Red Arrows)
-Avell Chitundu (ZESCO Ndola Girls)
-Maweta Chilenga (Green Buffaloes)
-Rhoda Chileshe (INDENI Roses)
STRIKERS
-Xiomara Mapepa (Elite Ladies)
– Natasha Nanyangwe (Green Buffaloes)
-Jessy Zulu (Green Buffaloes)
– Ochumba Oseke Lubanji (Red Arrows)
-Eneless Phiri (Nkwazi Queens)
-Regina Chanda (ZANACO Ladies)
-Marjory Mahongo Luwaya (Play It Forward)
-Square Maiwase (ZESCO Ndola Girls)
-Hellen Mubanga (Zaragoza-Spain)