News
Bruce Mwape Reflects on Early Mistakes in 5-0 Loss to Spain at 2023 FIFA Women's World Cup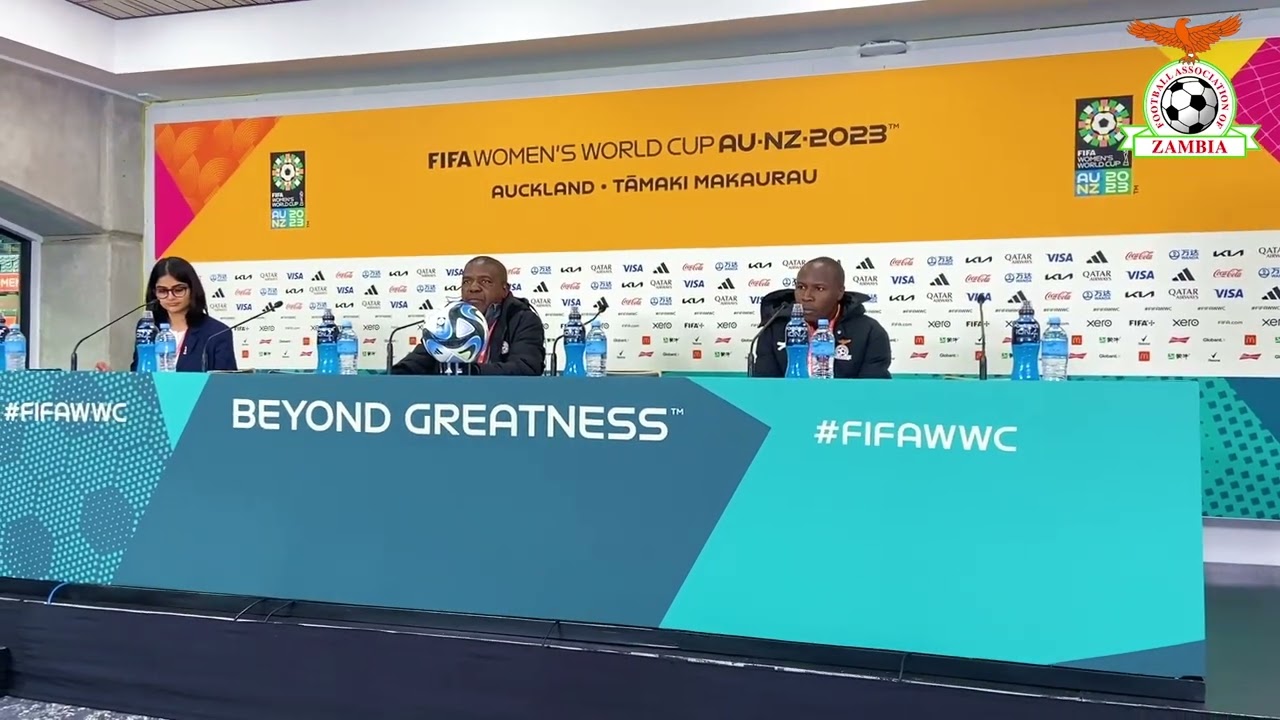 Zambia Women's National Team Coach Bruce Mwape Reflects on Early Mistakes in 5-0 Loss to Spain at 2023 FIFA Women's World Cup
In a disappointing match at the 2023 FIFA Women's World Cup, the Zambia Women's National Team, led by coach Bruce Mwape, faced a challenging 5-0 defeat against the formidable Spanish side. The outcome left the team and their supporters disheartened, but Coach Mwape remained resolute and forthcoming in his analysis of the game.
Reflecting on the match, Coach Mwape expressed his sentiments on the early mistakes that proved to be costly for the Zambian team. He highlighted the importance of a strong start in such high-stakes tournaments, where every moment counts. Unfortunately, the team's initial lapses allowed Spain to capitalize and gain an early advantage, putting Zambia on the backfoot from the outset.
Despite the unfavorable result, Coach Mwape praised the resilience and determination shown by his players throughout the game. He emphasized that they continued to fight and strive for improvement despite the challenging circumstances. Such positive spirit and never-give-up attitude are essential in building a strong foundation for the team's future endeavors.
As the leader of the squad, Coach Mwape shouldered the responsibility for the defeat, stating that he would work closely with the players to identify areas of improvement and refine their strategies for upcoming matches. He acknowledged the level of competition at the World Cup and recognized that every team encounter is a learning experience for Zambia.
Furthermore, Coach Mwape remained optimistic about the team's growth and development in the international arena. He stressed the significance of exposure to top-tier competitions like the FIFA Women's World Cup, as it provides valuable lessons that can contribute to the team's progress in the long run.
The loss to Spain serves as a crucial reminder for the Zambia Women's National Team that they are on a journey of growth and development. Coach Mwape's professionalism and dedication to the team's improvement will undoubtedly instill a sense of determination and ambition in the players as they look forward to their next challenges on the world stage.
The fans of Zambia's women's football can take heart in knowing that their team has a coach committed to the team's success, and with continued hard work and perseverance, they can aspire to make their mark on the international stage in future tournaments.