News
Brian Mwila Scores a Hat-Trick For ZANACO FC Securing a 3-0 Victory Over Konkola Blades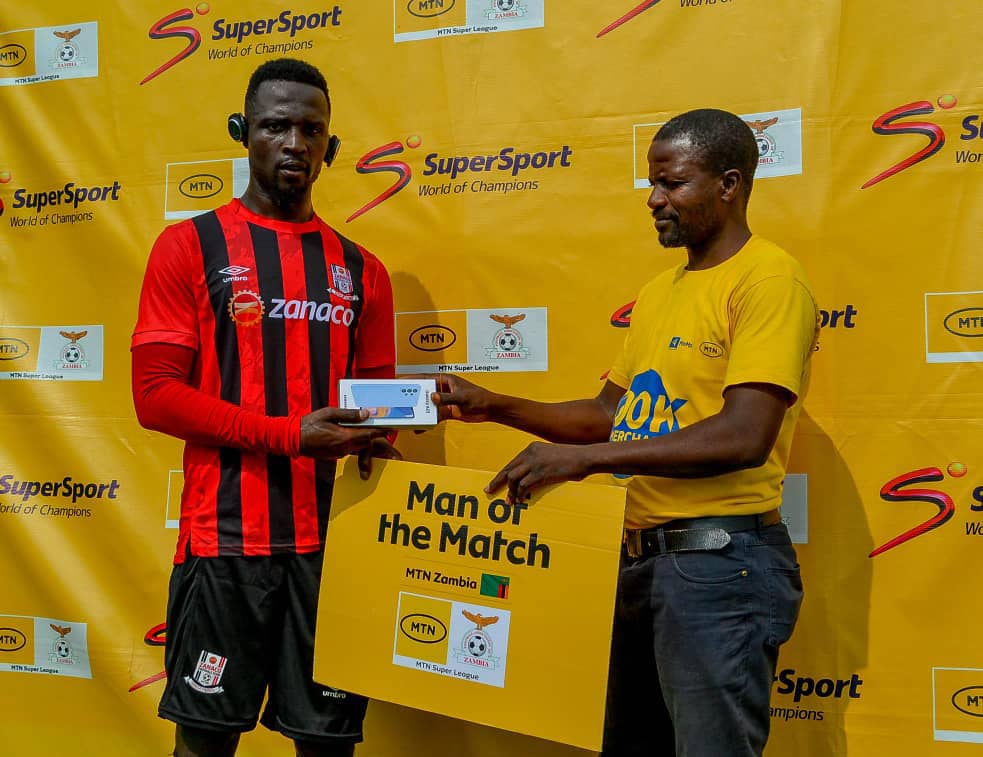 Brian Mwila Scores a Hat-Trick For ZANACO FC Securing a 3-0 Victory Over Konkola Blades
Lusaka, Zambia – ZANACO FC delivered a stunning 3-0 victory against Sharp Konkola Blades in a match that could only be described as the "Brian Mwila Show." The star of the day, Brian Mwila, netted an impressive hat-trick to secure the win for his team.
Brian Mwila, an unlikely hero who entered the game in the 32nd minute as a substitute for Francis Mustafa, instantly transformed into a super sub. Within three minutes of stepping onto the field, he displayed his prowess by heading in a cross from Moussa Souleyamnou, opening the scoring for ZANACO. From that point on, Konkola Blades found themselves in a difficult position.
Mwila's incredible performance continued as he scored another remarkable goal in the 62nd minute, leaving no doubt about his talent. He completed the hat-trick just three minutes after the 90-minute mark, cementing his status as the star of the match and earning himself the Man of the Match award.
The outcome of this match has placed ZANACO in the 5th position on the league table, positioning them just four points away from the current league leaders, Red Arrows. With Brian Mwila's exceptional display, ZANACO has reinvigorated their campaign and remains a strong contender in the league.
This remarkable victory and Brian Mwila's extraordinary hat-trick performance are certain to energize ZANACO and their fans as they strive for success in the league.