News
Breaking News: Grace Chanda to be absent from WAFCON qualifiers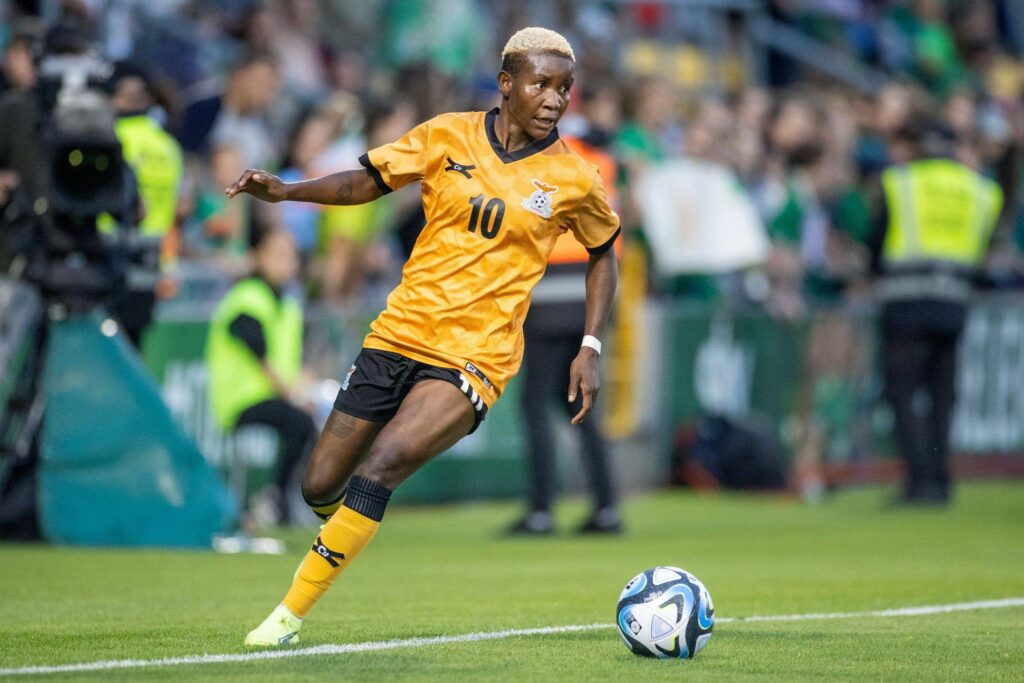 Breaking News: Grace Chanda to be absent from WAFCON qualifiers
Copper Queens' forward, Grace Chanda, is set to sit out the upcoming 2024 Women's Africa Cup (WAFCON) qualifiers due to her ongoing recovery from the illness that previously sidelined her during the 2023 FIFA Women's World Cup.
Sources from BolaNews have confirmed that the 26-year-old player, currently undergoing medical assessments at her club in Madrid, Spain, will be unavailable for the consecutive WAFCON qualifier matches against Angola on November 27, 2023, and December 12, 2023.
Chanda, the runner-up for the 2022 CAF Women's Footballer of the Year Award, last participated in a match for her club in May during a 2-1 Liga F victory over Barcelona in the previous season.
Her undisclosed illness, for privacy reasons, has kept her out of action this season, and she is anticipated to return in January next year.
During her debut season at Madrid CFF, Chanda showcased her prowess, scoring three goals in 11 starts out of 26 games. The former Zesco Ndola Girls forward, who joined Madrid CFF on a two-year deal from BIIK Kazgurt last year, has not featured in any games this season.
Chanda's absence further compounds the challenges for the Copper Queens, as she joins other key players missing from the WAFCON qualifiers.
Marget Belemu and Ochumba Oseke are currently engaged in military training with the Zambia Air Force, while goalkeeper Hazel Nali is recovering from an ACL injury, rendering her unavailable for selection.
The last appearance for Chanda in national colors was in June when she played for Zambia in a 3-3 draw against Switzerland, contributing the opening goal before being substituted in the second half.