News
Beston Chambeshi's Picked Players For Qatar 2022 FIFA World Cup Qualifiers Shape-Up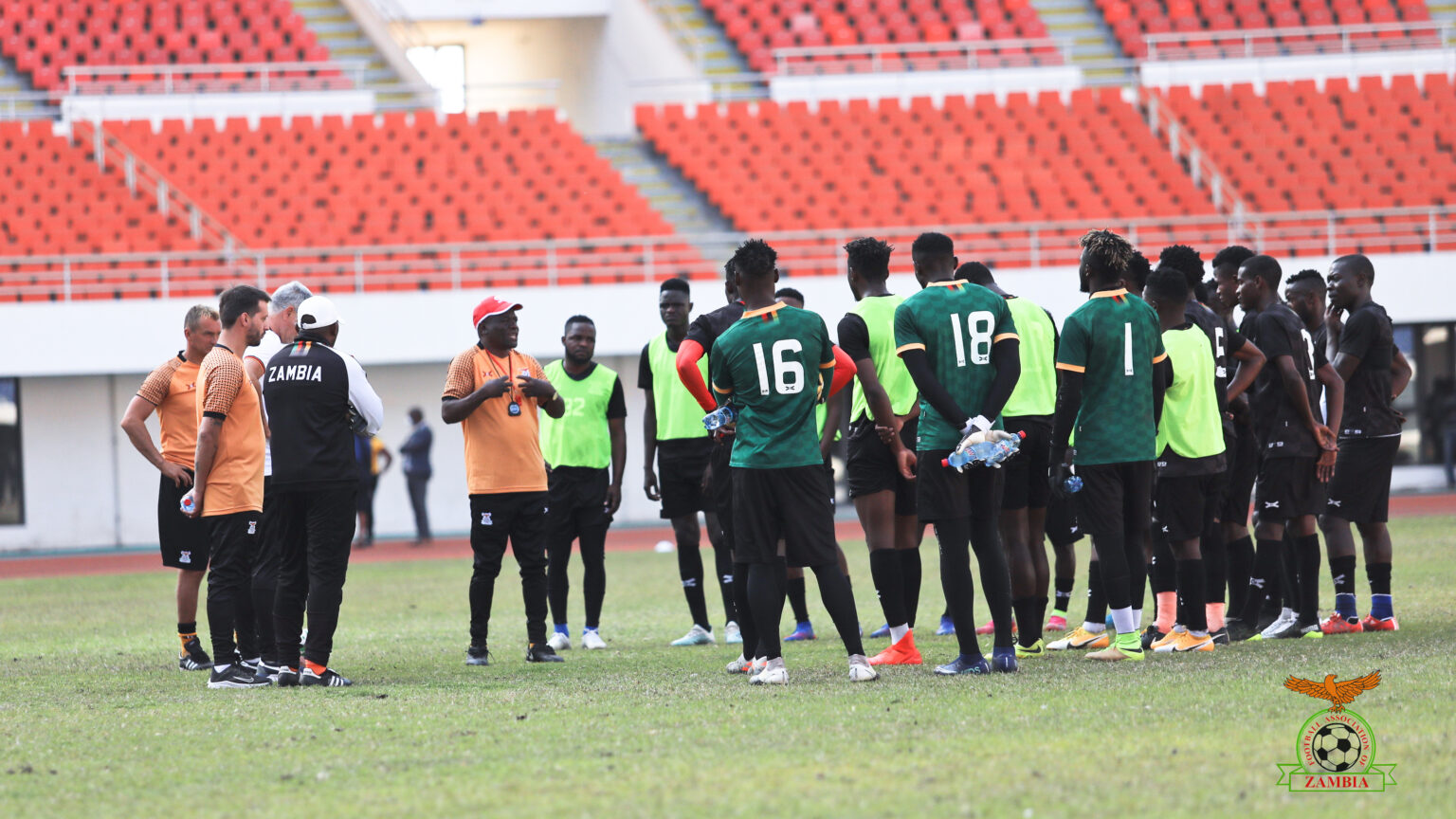 Beston Chambeshi's Picked Players For Qatar 2022 FIFA World Cup Qualifiers Shape-Up
Speaking with the media, Chambeshi says the changes he has made so far are shaping up the picked players ahead of the Qatar 2022 FIFA World Cup matches next month.
He siad "he technical bench comprising Technical Advisor Aljosa Asanovic, assistant coach Karol Prazencia and video assistant Stefan Carevic has been fine tuning the squad comprising 22 local players ahead of back-to-back qualifier matches against Mauritania and Tunisia.
"We have started working on the coordination especially in defence and we have seen Solomon (Sakala) and Dominic Chanda working hard and they want to understand our system which is good," Chambeshi said.
"We have seen how we have to mend the defence because upfront is not a problem and we are happy with the response from the players."
The Chipolopolo will be away on 3 September in Nouakchott when they face Mauritania at the Olympic stadium before hosting Tunisia at the Levy Mwanawasa stadium four days later.
"It is an away game, and we have to be cautious and we as the technical bench have a plan where we don't have to expose ourselves," said the 2017 Under-20 Africa Cup winning coach.
"A win (against Mauritania) will be a bonus, but we have to be cautious, we are taking things easy and accurate in terms of preparations."
While foreign based players are expected to join the local assemblage in final stages of preparations, Chambeshi is enthused by some of his troops that have made moves to other clubs on foreign soil.
Midfielder Clatous Chama has left Simba Sports Club to join RS Berkane in Morocco while Lubambo Musonda has joined AC Horsens in Denmark from Slask Wroclaw in Poland.
"It's good for the national team and the boys themselves. They have gone another level in their playing career which is good, I hope and trust that they get more game time so that we can have them when we need them," Chambeshi said.
Chambeshi congratulated president elect Hakainde Hichilema and urged fans to rally behind the boys ahead of the games.
"We have a new patron, it's good. I think the country is happy. We are a soccer loving nation, and we hope and trust that the president elect will be part of us." Chambeshi said.
"We need the fans and their support; they have to rely in the team we have. I know they are hungry for a win which is good to everyone who supports the team."
The Chipolopolo play Mauritania on September 3 in Nouakchott before hosting Tunisia four days later at the Levy Mwanawasa Stadium in Group B assignments.
Full Provisional Squad:
(GOALKEEPEERS)
Kelvin Malunga (Nkana), Gregory Sanjase (Young Green Eagles), Lameck Siame (Kabwe Warriors)
(DEFENDERS)
Benedict Chepeshi (Red Arrows), Solomon Sakala, Simon Silwimba (both Zesco United), Luka Banda (Napsa Stars), Dominic Chanda (Kabwe Warriors), Miguel Chaiwa (Shamuel), Prosper Chiluya (Red Arrows)
(MIDFIELDERS)
Harrison Chisala (Nkana), Dickson Chapa (Napsa Stars), Ngosa Sunzu (Buildcon), Kelvin Mubanga Kampamba (Zesco United), Benson Sakala (Power Dynamos), Rodrick Kabwe (Black Leopards-RSA), Prince Mumba (Kabwe Warriors), Boyd Musonda (Zanaco), Felix Bulaya (Red Arrows)
(STRIKERS)
Brian Mwila (Buildcon), Jimmy Mukeya (Napsa Stars), Patrick Gondwe (Nkana)
Watch the copper-bullets squad