HOME
Beston Chambeshi Takes the Reins as Konkola Blades' New Head Coach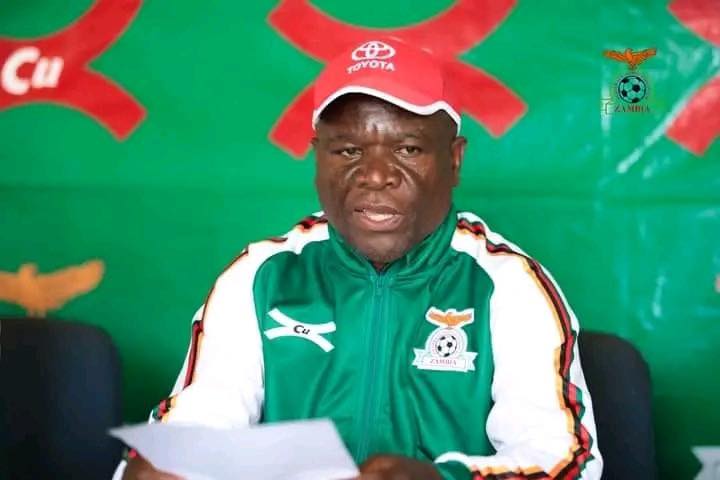 Beston Chambeshi Takes the Reins as Konkola Blades' New Head Coach
In a strategic move to revitalize their performance, Konkola Blades Football Club (KBFC) has officially welcomed Beston Chambeshi as their new Head Coach. The appointment, confirmed by Club Chairman Davy Mubita, reflects the club's commitment to turning around their fortunes in the ongoing season, with the possibility of extending Chambeshi's tenure into the next year.
Beston Chambeshi, a well-respected figure in the Chililabombwe community, is entrusted with the crucial task of rejuvenating the team's performance and steering them towards success. The decision to bring Chambeshi on board followed a meticulous selection process, highlighting his extensive coaching experience and an impressive track record.
Club Chairman Davy Mubita expressed his confidence in Chambeshi's ability to lead the team to greater heights. He underlined the significance of this appointment in the club's pursuit of improved results and success on the field.
In response to his new role, Beston Chambeshi conveyed his gratitude for the club's trust in his capabilities. He called for unity and a strong focus from both the club management and the technical staff to achieve their shared goals. Chambeshi remains optimistic about the team's prospects in the league and is determined to guide them to a higher standing.
Known for his high energy levels and distinctive coaching style, Chambeshi has a reputation for developing young talents and fostering a cohesive squad spirit. The coaching staff will include Enos Silwimba as the first Assistant Coach, with Lewington Mujembe and John Mukonje taking on the roles of second assistant coaches. Other coaching assignments will be adjusted according to the directives of the new Head Coach.
As Konkola Blades Football Club looks ahead with renewed hope, the appointment of Beston Chambeshi signals a new chapter for the team, with expectations running high for positive changes and success under his leadership.