News
Barbara Banda's Goal Secures Victory for Shanghai RCB in Chinese Super League (Women)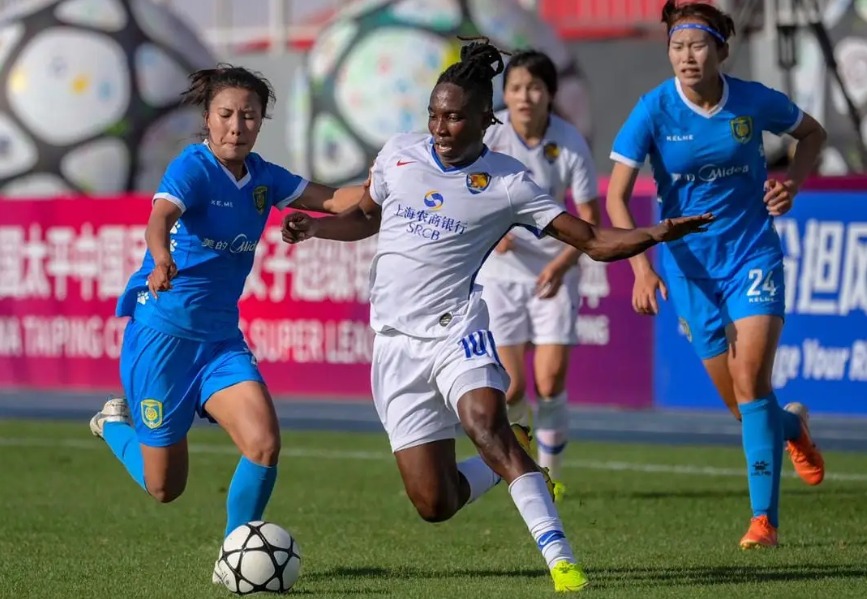 Barbara Banda's Goal Secures Victory for Shanghai RCB in Chinese Super League (Women)
Shanghai, China – In a thrilling showdown in the Chinese Super League (Women), Barbara Banda proved to be the hero as she netted the solitary goal of the match, leading the Shanghai RCB side to a narrow 1-0 victory over Zhejiang Hangzhou. The match, played with fervor and intensity, saw Banda's incredible performance shining brightly, earning her team a valuable three points.
The encounter, held at an electrifying stadium in Shanghai, had fans on the edge of their seats from the opening whistle. Both teams displayed remarkable defensive prowess, with the goalkeepers putting on a splendid show of their shot-stopping abilities.
However, it was Barbara Banda who ultimately stole the spotlight. With precision and determination, she capitalized on a golden opportunity, finding the back of the net with a powerful strike that sent the Shanghai RCB supporters into a frenzy. Her goal, a testament to her skill and composure under pressure, was enough to secure a crucial victory for her team.

The Shanghai RCB side's defense, marshaled efficiently, managed to hold off a spirited Zhejiang Hangzhou attack throughout the match. Despite relentless efforts from the opposition, they maintained their composure and resilience, preserving their slim lead until the final whistle.
The 1-0 triumph propels Shanghai RCB to a well-deserved three points in the Chinese Super League (Women), strengthening their position in the league standings. The victory also underscores the growing influence of Barbara Banda, whose scoring prowess continues to make waves in women's football.
This thrilling encounter will undoubtedly be remembered as a defining moment in the Chinese Super League (Women) season, with Barbara Banda's goal standing tall as a beacon of hope for Shanghai RCB and their passionate supporters. As the season unfolds, fans can only anticipate more outstanding performances from this remarkable team and their star striker.