News
Barbara Banda Urged Her Teammates To Fight For Three Points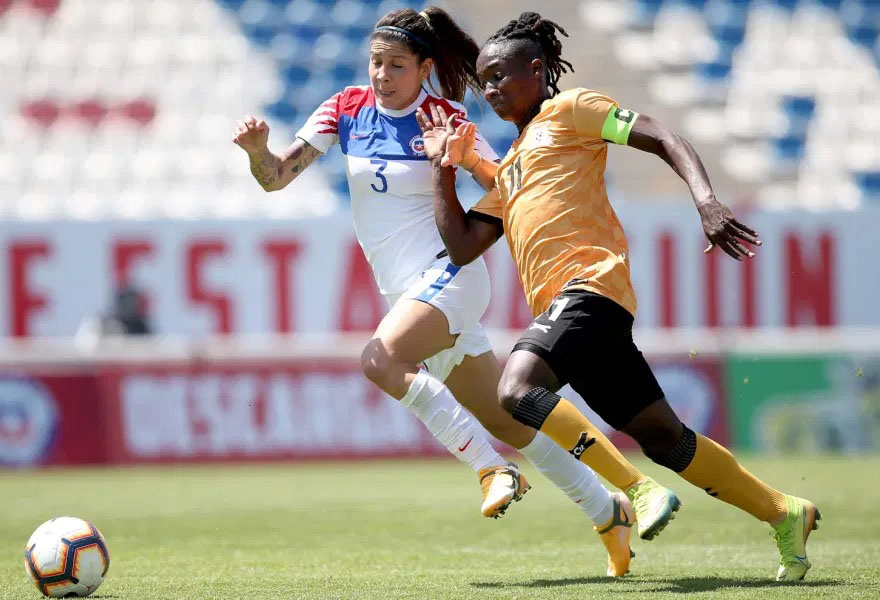 Barbara Banda Urged Her Teammates To Fight For Three Points
Zambia Women's National Team skipper Barbara Banda has urged her teammates to be at their best and go for three points in the Women's Olympic Football Tournament Tokyo 2020 opening Group F fixture against the Netherlands.
Speaking at a pre-match conference at Miyagi stadium, the unshaken Banda said the team was not under pressure but was polishing their gems for Wednesday's encounter.
"It (the preparation) has not been easy but we are here for a purpose, the team is very determined and everyone is looking forward to the first game which is very important," Banda said.
She noted that the FAZ Women's Super League has improved following the Copper Queens qualification to the Olympics, and the amazing feeling and impact it had brought to the country was motivating to the players.
"We have a number of experienced and confident players who are able to play their game and as our coach has said, if we play according to the plan then everything is possible," Banda said.
Debutants Zambia face Netherlands at Miyagi stadium at 13:00hours CAT and the match will be live on Supersport's La Liga/Olympic Channel 3.