News
Atletico Lusaka's Rising Star Richard Ngoma Secures 4-Year Deal with Maccabi Netanya in the Israeli Premier League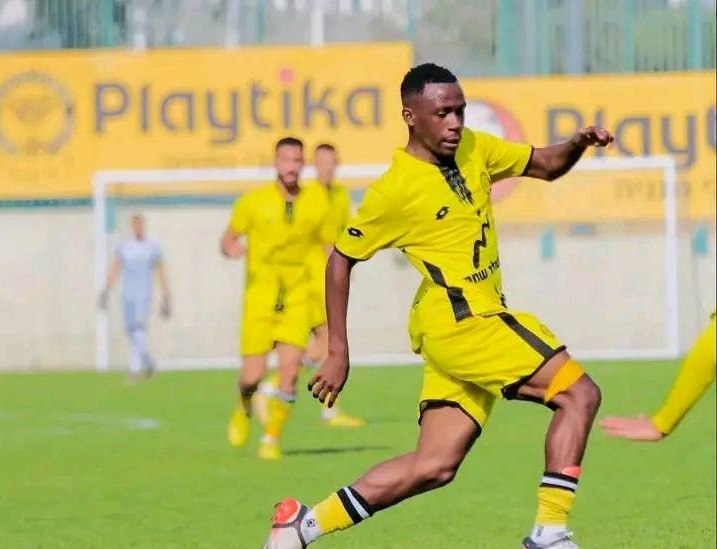 Breaking News: Atletico Lusaka's Rising Star Richard Ngoma Secures 4-Year Deal with Maccabi Netanya in the Israeli Premier League 
In a landmark move that has set the football world buzzing, 19-year-old winger Richard Ngoma has officially signed a four-year contract with Maccabi Netanya, one of Israel's prestigious Premier League clubs. The promising Zambian talent had previously been on loan at the Israeli club since August 2022, where he showcased his remarkable skills and impressed both fans and club management alike.
Ngoma's journey to this significant signing has been nothing short of remarkable. Prior to joining Maccabi Netanya, the young prodigy spent a season on loan at Zambian Giants Nkana FC, where he honed his abilities and caught the attention of scouts from across the globe. His outstanding performances during his loan spell in Israel further solidified his position as a player destined for greatness.
With the signing of this multi-year contract, Richard Ngoma has become a key asset for Maccabi Netanya, and the club has high hopes for him in the upcoming seasons. Known for his electrifying pace, impeccable dribbling, and accurate crosses, Ngoma is expected to be a game-changer for the team and leave an indelible mark on Israeli football.
The Zambian winger's transfer to Maccabi Netanya also holds historical significance, as he becomes only the second Zambian player to ever don the club's jersey, following in the footsteps of Lameck Banda.
In light of this exciting news, football enthusiasts eagerly await the start of the Israeli Premier League to witness Ngoma's undeniable talent in action on the grand stage. With his youthful exuberance and determination to succeed, Richard Ngoma is poised to make a significant impact on the league and continue to soar to new heights in his promising career.
As the 2023/2024 season draws near, all eyes will be on Maccabi Netanya and their newest acquisition, Richard Ngoma, as they aim to make a strong impression in the league and vie for glory in both domestic and international competitions.