News
Atletico Lusaka Excitedly Embraces Chisamba Lungu As Latest Entrant, Assuming A Dual Coach & Player Position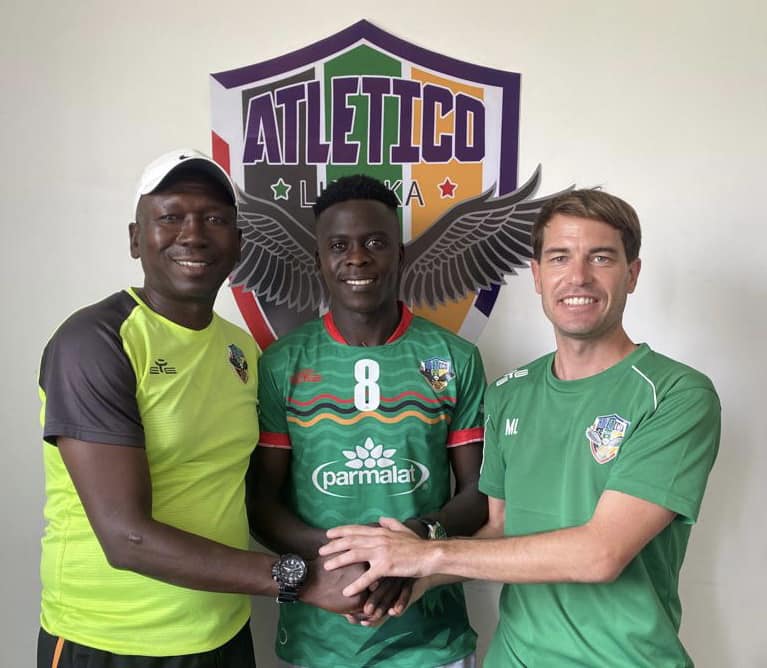 Atletico Lusaka Excitedly Embraces Chisamba Lungu As Latest Entrant, Assuming A Dual Coach & Player Position
Atletico Lusaka is thrilled to unveil Chisamba Lungu as the new coach/player, marking a significant addition to our team.
In this unique dual role, Lungu will be actively engaged in mentoring young talents while also providing coaching expertise to emerging midfielders.
The inclusion of Lungu in our technical bench is a source of pride and honor. His impressive profile aligns seamlessly with our commitment to elevating our team's capabilities.
Joining a distinguished cohort alongside Miguel Martinez Latorre, Brian Kunsanama, William Njovu, and Emmanuel Mayuka, Lungu's expertise adds a valuable layer to our collective strength.
Congratulations to him and his new role.