News
Atleast 10 Nigerian Athletes Banned from The Ongoing Olympic Games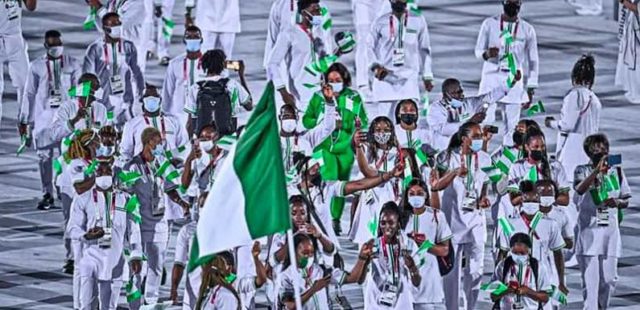 Atleast 10 Nigerian Athletes Banned from Olympic Games
The Athletics Integrity Unit has banned twenty athletes from participating in the ongoing Tokyo 2020 Olympic Games, of which ten of them were Nigerians.
The news was confirmed by the Integrity Unit via their official Twitter account on Wednesday, July 28th, 2021.
They banned the athletes from the Games because of non-compliance with the Out of Competition Testing ( OCT).
"According to the rule, an athlete from Category A country must at least undergo three no-notice out-of-competition tests which include urine and blood test to be conducted not less than three weeks apart in the 10 months leading to a major event.
The names of the other track and field athletes for the event namely Knowledge Omovoh, Ruth Usoro, Favor Ofili, Rosemary Chukwuma, Glory Patrick, Yinka Ajayi, Tima Godbless, Chidi Okezie, Chioma Onyekwere and Annette Echikunwoke were omitted by the International Olympic Committee.
As of the time of reporting this news, only 11 Nigerians are on the entry list for the Athletics at Tokyo 2020, which starts on Friday, July 30, 2021. They currently list only 2 each for Mixed 4x400m for Friday, July 30, 2021, and Women's 4x100m for Thursday, August 5th, 2021. Nigeria will have to draft two more athletes into each team to avoid failing to start both races.
The Integrity Unit is an independent body that was set up in 2017 to manage all the threats to the integrity of the sports of Athletics.