News
Arsenal Fans Begin To Express Transfer Regrets As Patson Daka Start's Scoring For Leicester City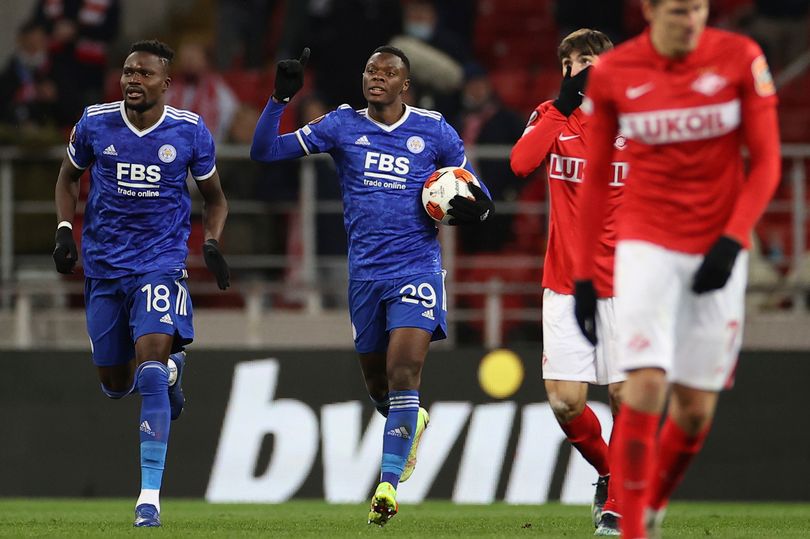 Arsenal Fans Begin To Express Transfer Regrets As Patson Daka Start's Scoring For Leicester City
Following the Zambian striker Patson Daka's epic performances in the two last two successful Marches, where the striker has scored 5 goals against Manchester City and the most recent Spartak Moscow.
The £27million move and after understandably taking some time to adapt to his new surroundings, he has displayed his goalscoring prowess in the last two games, leaving Brendan Rodgers with a tricky decision on who to name up front against Brentford on Sunday.
Arsenal fans have began expressing their club's failure to sign Patson Daka after the striker's stunning four-goal burst against Spartak Moscow.
One asked: "Why didn't Arsenal sign him?"
Another said: "Patson Daka 4 goals today what a steal for £20m Arsenal need to hire me man talent id is there."
A third added: "Now I wish Arsenal had signed Daka not only cos he looks like a tank of a player but we'd have BoomXhakaLacaSakaDaka."
One fan mused: "I don't know why arsenal didn't buy a striker though…vardy and iheanacho playing hot football and Leicester still got Daka…I really don't know what's Arsenal are on about with two 30year old strikers."
Another tweeted: "Daka Arsenal lost out again I am tired of this always losing out."
SOURCE:  leicestermercury
cc: Mark Whiley