News
AFC Bournemouth Signs Zambian Striker Kashanga Kasukumya

AFC Bournemouth Signs Zambian Striker Kashanga Kasukumya: Hints at Dual Citizenship
In an exciting development for English Premier League side AFC Bournemouth, the club has officially signed Kashanga Kasukumya, a promising young striker believed to have Zambian roots. The highly talented player will be joining Bournemouth's U18s squad, adding a new dimension to the team's attacking prowess.
Kasukumya's social media bio on Instagram suggests a fascinating connection to both Zambia and England, hinting at possible dual citizenship. While the details regarding his nationality are still under wraps, his diverse background adds an intriguing dimension to his football journey.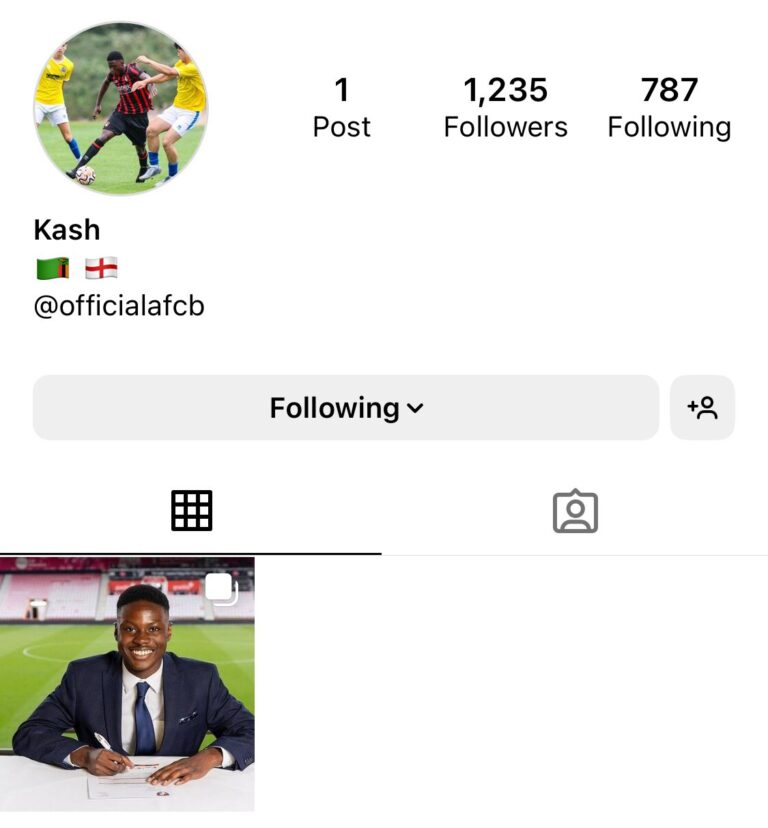 The 18-year-old striker's football journey with the Cherries began at the under-15 level, where he displayed immense potential. Over the years, he has honed his skills, emerging as a proficient striker known for his relentless pressing and ability to challenge defenders. The signing has garnered excitement among AFC Bournemouth fans and football enthusiasts alike, eager to witness his talent on the field.
Despite rumors about Kasukumya's potential interest in representing Zambia on the international stage, the player has remained tight-lipped about his future international aspirations. Attempts to seek clarification from the young footballer have not yielded a response at the time of publication.
As the anticipation grows surrounding Kashanga Kasukumya's debut for AFC Bournemouth's U18s, football enthusiasts will keep a close eye on this rising star's development. His dual citizenship potential adds an element of curiosity, making him a player to watch as he embarks on his journey with the Cherries.